Welcome to Bond Madison Water Company!

We provide clean potable water to our
members at the lowest possible cost.

Pay your bill
No Charge to Pay Your Bill Online with Bank Account Info or with your Debit or Credit Card. Call the Office to get your Log In and to set up your BMWC password.

Start service
At the lowest possible cost. Please go to Customer Service Tab, Service Forms to download proper form that is needed to get your account set up 🙂

Report a problem
To Report a Non-Emergency Leak or Water Waste, please fill out below form. For any emergency situation, please call Marty at Phone#618-593-6225. This "report now" option is not monitored after work hours.
Effective 8/5/21, our supplier, Illinois American Water will be temporarily changing the type of disinfectant used in the water.
Our supplier, Illinois American Water will be temporarily changing the type of disinfectant used in the water as they always do at this time of year. Instead of combining the chlorine in the water with ammonia, they will be adding chlorine only. During this time Bond Madison Water will flush the distribution system using this type of disinfectant. Our annual flush of the system will begin on August 5th. We will resume normal disinfectant in approximately four to six weeks. Flushing the system lines with chlorine only disinfectant removes and prevents chemical build up in the lines. There is no need to boil the water. Many distribution systems use this type of disinfectant year-round. If an objectionable difference in odor is noticed, then allow water drawn from the tap to sit in the refrigerator for a few hours. Dialysis patients and renal care facilities should be aware of these changes and adjust their health care practices accordingly. For more info, please read below Press Release from Illinois American Water..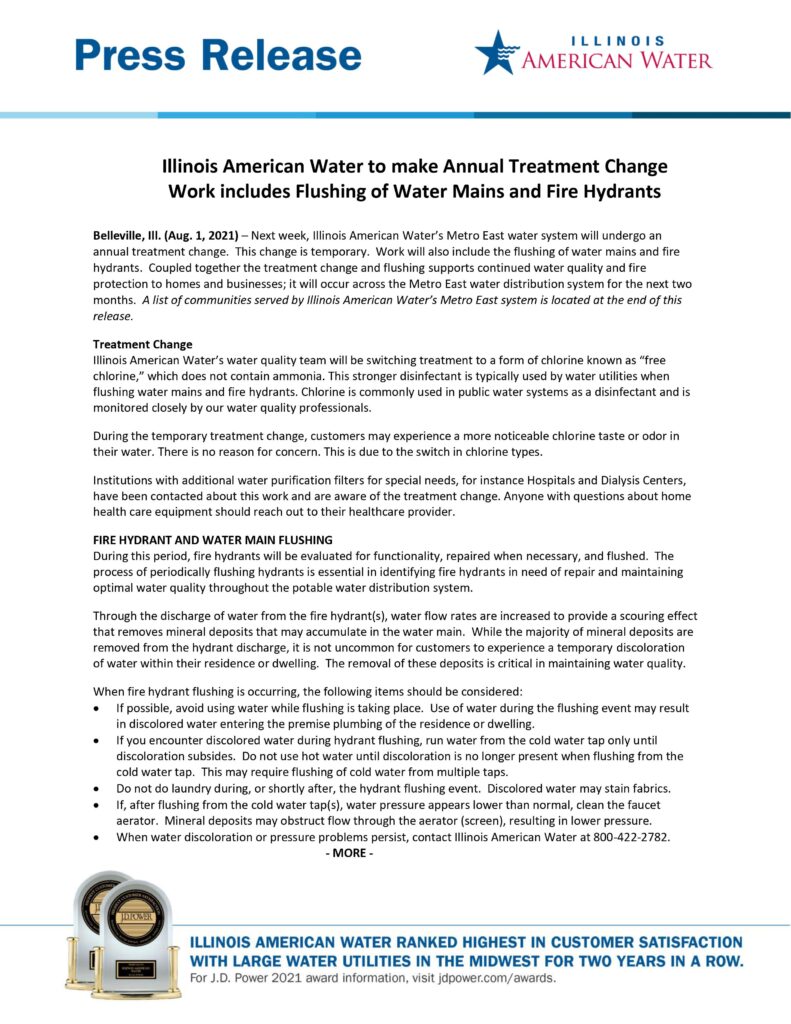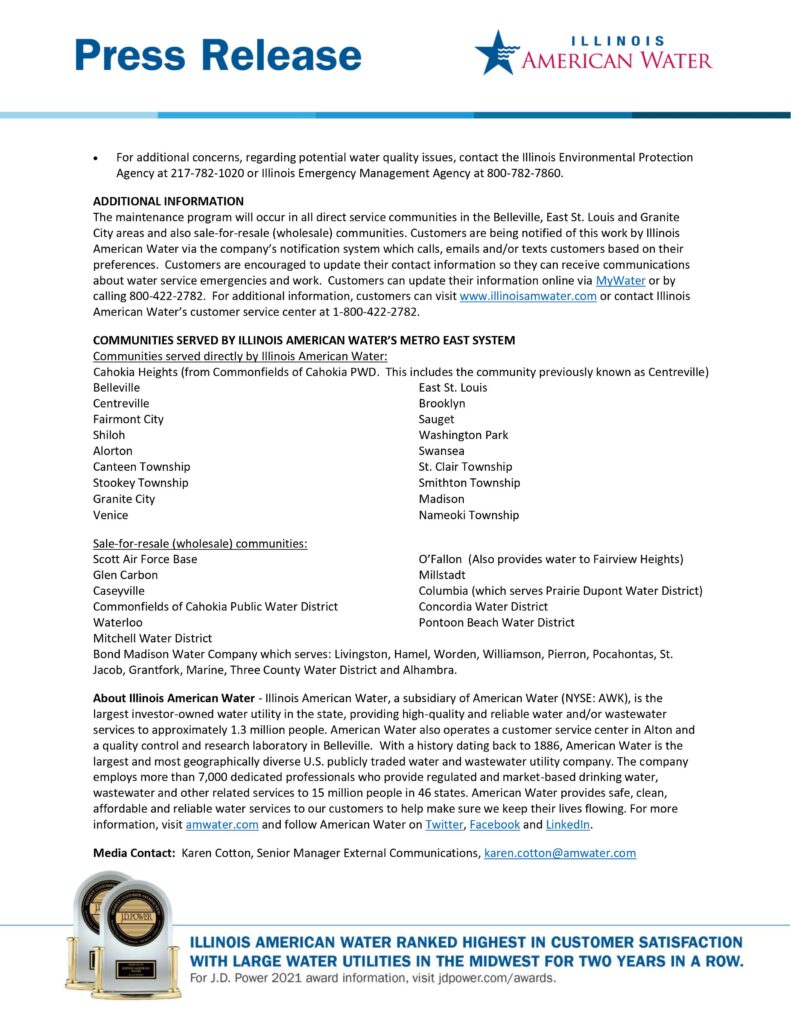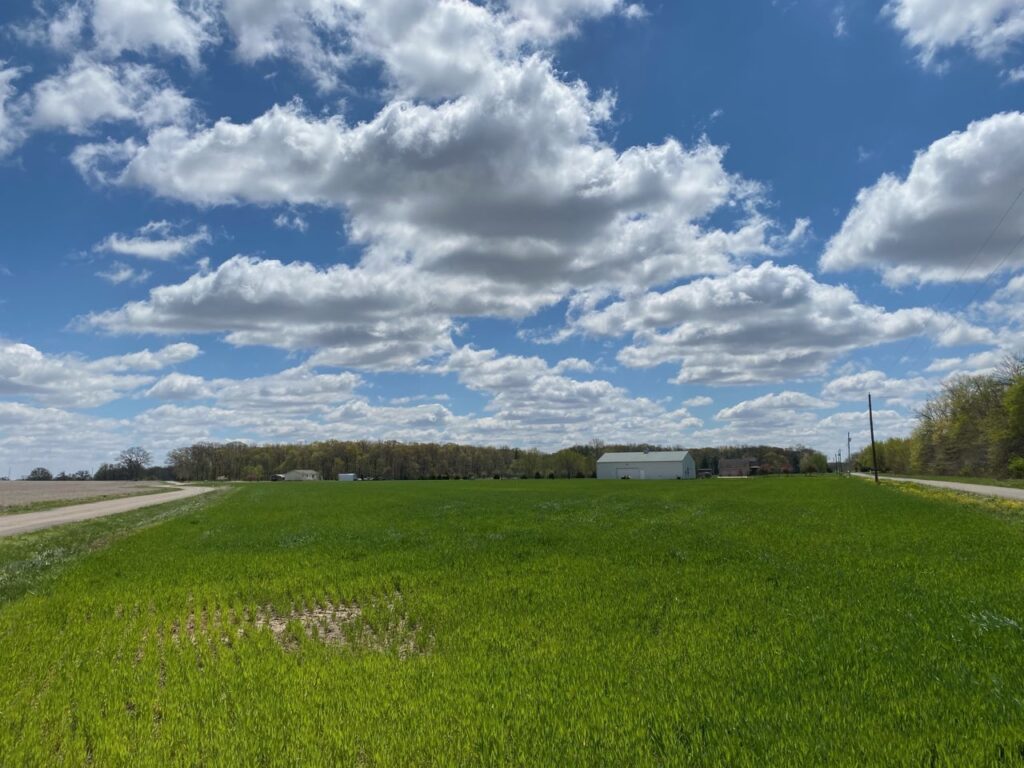 Go Green! Opt in for Paperless Billing! By transitioning from paper to electronic statements, you can help the world take a step towards greater environmental sustainability! You can also help to reduce unwanted clutter and paper waste in your home and or your office. Electronic billing statements not only saves the planet, it reduces risk of lost statements and added late charges. Call the office or email lori@bondmadison.com to Sign up for Paperless Emailed Billing! Go Green!
Bond Madison's Round Up Program
Bond Madison Water has launched this payment round up program modeled after Southwestern Electric Cooperative's Operation Round-Up. Members choosing to participate in this tax deductible, charitable program will have their monthly bills rounded up to the next dollar. In addition, funds can also be accepted from outside individuals or organizations. The funds collected will be distributed to not-for-profit and charitable organizations in the Water Company's general service territory. If you wish to participate, call the office, include a note with your next payment or e-mail lori@bondmadison.com


Thank you to all our generous members who have participated in our Rounding Up for Your Community charitable program. It is now TIME to accept applications to distribute some of the funds that have been collected. Any Not for Profit or Charitable organization can now apply for funds from this special account. Please fill out the application that is linked below. Return to us in regular mail, email or drop off at our office. Applications are currently being accepted. A special committee will review applications and make recommendations to the Board of Directors to distribute the funds. 
Payment Round Up Policy Procedure