Welcome to Bond Madison Water Company!

We provide clean potable water to our
members at the lowest possible cost.

Pay your bill
No Charge to Pay Your Bill Online with Bank Account Info or with your Debit or Credit Card. Accepting Discover, MasterCard and Visa. As of 3/1/22 NO Longer Accepting American Express.Call the Office to get your Log In and to set up your BMWC password. Meters will be read on or about the 25th of each month. Payment will be overdue the MORNING of the 18th day of each month. There will be a ten percent (10%) late charge added to each bill that is unpaid after the due date.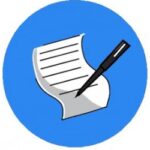 Click on above icon to access transfer form. Please fill out in its entirety, initial where indicated, sign and please mail back to us or you may put it in our nightly drive thru drop box. (You may skip the section/township info) The $ 25.00 transfer fee will be included in your first month's billing. Completed form can be emailed to lori@bondmadison.com, but THE ORIGINALLY SIGNED FORM MUST be received in our office for our files. If this originally signed form is not rec'd in our office within 10 days of service start, We will lock the meter/turn water off until the originally signed form is rec'd in the office.

Report a problem
During business hours, to report a Non-Emergency Leak or Water Waste, please send email to lori@bondmadison.com For any emergency situation, please call Marty at Phone#618-593-6225. Email is not monitored after work hours.
All customers must fill out the 2023 Cross Connection Survey
The IEPA requires updated information on Cross Connection and Backflow Prevention every three years. It is mandatory that ALL WATER CUSTOMERS complete this SURVEY in its entirety. Customers who are responsible for more than one property must fill out this form for each owned property.
If you have any questions or concerns or if you need help in completing the survey, please call the Water Company and we will be happy to assist you.
PLEASE COMPLETE THIS SURVEY IN ITS ENTIRETY, DO NOT LEAVE ANY QUESTION UNANSWERED.
Please email completed and electronically digitally or hand signed form to: lori@bondmadison.com 
or mail back to us with your next water payment to 
P.O. Box 287, Pocahontas, IL 62275
or fax to 618-669-0222
Call 618-669-2861 with any questions or concerns.
POSTAL SERVICE CHANGES MAY DELAY MAIL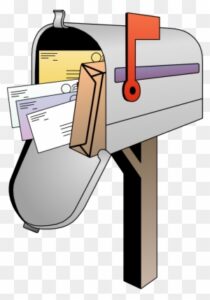 On October 1, 2021 the United States Postal Service implemented new service standards that increase time‐in‐transit by 1 or 2 days for certain first-class mail, meaning it may take up to 5 days or more to deliver some first-class mail.This change to their delivery window may affect how soon you get your bill card. It may also cause a delay in our company receiving your mailed payment. 
Late payment arrival from the postal system does not constitute late fee forgiveness. Payment will be overdue the MORNING of the 18th day of each month. There will be a ten percent (10%) late charge added to each bill that is unpaid after the due date of the 17th.                                              
Note: Customer's using bank bill pay. Your bank bill payment check may be cashed, and the money withdrawn from your account, before or after the Bank's "Deliver By Date". These check payments are Mailed to us and are due in our office on the 17th to be recognized as an "on time" payment. Bank Bill Payment Checks not received on the 17th of the month will incur a 10% late charge accessed to the account on the morning of the 18th. Late payment arrival from the postal system does not constitute late fee forgiveness. 
BMWC Rate Increase Effective 2/1/23
The Bond Madison Water Company Board of Directors voted at the January 9, 2023, board meeting to increase water usage rates. This increase is a result of the 27% increase that the Illinois Commerce Commission has approved for our supplier, Illinois American Water Company, as well as many other increased costs to treat and deliver water. The increase that we have received from Illinois American Water Company will result in more than $390,000 of additional water purchase expense. 
The new rates will take effect on your February 1st billing
Minimum Monthly Payment (Access Charge) $30.00
First 25,000 gallons           – $9.60 per 1000 gallons
25,000 – 50,000 gallons   – $6.53 per 1000 gallons
50,000 – 100,000 gallons – $5.93 per 1000 gallons
Over 100,000 gallons        – $5.39 per 1000 gallons 
Billing Examples- 2000 gallons of usage = $49.20 monthly bill
5000 gallons of usage = $78.00 monthly bill
If you would like to review ICC rate case 22-0210, you may access it by the following link, www.icc.illinois.gov/docket/P2022-0210
—————————————————————————————–
Helpful Tips during extreme cold weather.  

The Water Company relies on our users to notify us if they see running water along the ditches and fields. Especially when temperatures are below freezing. Just as your household lines can freeze and burst, flushing and fire hydrants that do not drain properly can split. Lids can be left open at the meter pits with the meters also freezing. Please notify us if you see water flowing in areas that should be dry.
Some tips for preventing and thawing frozen household waterlines:
Preventing Frozen Pipes
• Keep garage doors closed if there are water supply lines in the garage.
• Open kitchen and bathroom cabinet doors to allow warmer air to circulate around the plumbing.
• When the weather is very cold outside, let the cold water drip from the faucet served by exposed pipes. Running water through the pipe – even at a trickle – helps prevent pipes from freezing.
• If you will be going away during cold weather, leave the heat on in your home, set to a temperature no lower than 55° F.
Thawing Frozen Pipes
• Likely places for frozen pipes include against exterior walls or where your water service enters your home through the foundation.
• Keep the faucet open. As you treat the frozen pipe and the frozen area begins to melt, water will begin to flow through the frozen area. Running water through the pipe will help melt ice in the pipe.
• Apply heat to the section of pipe using an electric heating pad wrapped around the pipe, an electric hair dryer, a portable space heater (kept away from flammable materials), or by wrapping pipes with towels soaked in hot water. Do not use a blowtorch, kerosene or propane heater, charcoal stove, or other open flame device.
——————————————————————
———————————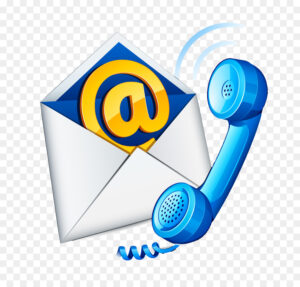 Please be sure that our office has your correct phone# and email address in our system. Important information will be relayed to you via automatic robo phone calls and thru emails as well as thru facebook and this website. Email info to lori@bondmadison.com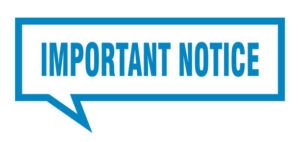 At the March 1, 2022 Annual BMWC meeting, Marty Landmann, Manager/Operator, took the floor to inform the membership that regretfully BMWC will be forced to raise water rates. A 7% water usage increase to existing water rates will take effect on the April 1, 2022 billing for March 2022 water usage. The monthly minimum fee will remain at $ 28.00. Increase is due to rising costs in water provided by Illinois American Water (IAWC), EPA testing, materials, and all items necessary to operate the system. Last price increase was in 2017. In conclusion, Landmann advised that on February 10, 2022, IAWC filed with the Illinois Commerce Commission for an increase of approximately 23% for their base rates. The review process for such requests is 11 months. If the ICC grants this request, BMWC will need to re-evaluate rates.
IAWC Rate Case-Link to ICC docket #22-0210
https://www.icc.illinois.gov/docket/P2022-0210/documents/331516
12/15/22 ICC Final Order 577074
To leave a comment regarding the proposed increase, go to following direct link:
http://www.icc.illinois.gov/docket/P2022-0210/public-comments
———————-
Email Rec'd 12/16/22 from:Illinois American Water
You may remember from previous outreach that in February of this year Illinois American Water filed a request with the Illinois Commerce Commission (ICC) to adjust base rates for water and wastewater service in all the company's operating districts. The ICC has issued a final order adjusting rates for Illinois American Water customers. New rates are expected to take effect Jan. 1, 2023.
The amount of the rate change customers will experience will vary among operating districts. Illinois American Water is reviewing the ICC's order to determine new water and wastewater service rates. As more information becomes available, I will reach out to you with an update. Customers will also receive information in their bill which describes the rate change.
The primary driver of this rate change is related to infrastructure investment – approximately $1.1 billion in investment across the state which was not reflected in rates. The previous change in base rates was implemented six years ago, in 2017.
I will provide additional information in the coming days.
Thank you,
Tre Gardner
Sr. Supervisor Operations- Interurban District
Major Accounts Manager
Illinois American Water
100 N. Water Works Drive
Belleville, Il 62223
Office (618) 239-3278
Cell (618) 409-6251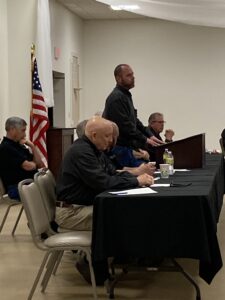 Bond Madison's Round Up Program
Bond Madison Water has launched this payment round up program modeled after Southwestern Electric Cooperative's Operation Round-Up. Members choosing to participate in this tax deductible, charitable program will have their monthly bills rounded up to the next dollar. In addition, funds can also be accepted from outside individuals or organizations. The funds collected will be distributed to not-for-profit and charitable organizations in the Water Company's general service territory. If you wish to participate, call the office, include a note with your next payment or e-mail lori@bondmadison.com
ITS A NEW YEAR! MONEY AVAILABLE $$$ PLEASE APPLY FOR $$ FOR YOUR  NOT FOR PROFIT ORGANIZATION!
ITS A NEW YEAR! MONEY AVAILABLE $$$$$$ PLEASE APPLY FOR $$ FOR YOUR  NOT FOR PROFIT ORGANIZATION!
Thank you to all our generous members who have participated in our Rounding Up for Your Community charitable program. It is now TIME to accept applications to distribute some of the funds that have been collected. Any Not for Profit or Charitable organization can now apply for funds from this special account. Please fill out the application that is linked below. Return to us in regular mail, email or drop off at our office. Applications are currently being accepted. A special committee will review applications and make recommendations to the Board of Directors to distribute the funds. 
ITS A NEW YEAR! MONEY AVAILABLE $$ PLEASE APPLY FOR $$ FOR YOUR  NOT FOR PROFIT ORGANIZATION!
Congratulations to our 2022 Round Up Recipients-The Simple Room, Bond County Senior Citizens Center Food Pantry, Bond County Humane Society, Pleasant Mound Community Center and Leaps of Love.
Congratulations to our 2021 Round Up Recipients-Bond County Senior Citizens Center, The Simple Room, The Pokey UMC Food Bank, The Pocahontas Little League, Sorento Food Pantry, Pleasant Mound Community Center and Immanual Lutheran Church.